This week, I celebrated my 23rd birthday.
I think many of you experience this feeling, but each year when my birthday rolls around, I get less and less excited about it. I still celebrate and spend time with friends and family, but I no longer countdown the days or jump out of my bed on the morning of. Birthdays have lost its magic for me. I nor my family make a big deal about them anymore, and slowly I've become detached to the day.
If there's anything I've learned about managing my own negative vibes, it's to allow myself to feel them without letting them take control. And so I gave up on telling myself, "Be happy! You have no good reasons to be sad!" and I allowed myself to feel pessimistic about my impending birthday, which really feels like any other day. After my self pity-party was over, I decided to try and surround myself with people who will give me good vibes, but my squad said they were busy gaming.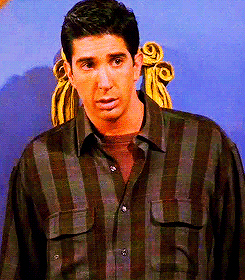 I was bummed out but as usual, my brain started nag at me about all the reasons why this is okay: "You'll see them on Friday", "It's a Sunday night, people have work on Monday", "You asked so last minute", "It's Mother's Day".
And then surprise! My childhood friend came to drop off some stuff. I was happy to hang out with someone, even if it was just accompanying him to buy pizza. However, after we picked up the pizza, he blindfolded me, drove around in circles in the parking lot (to confuse me), and proceeded to drive off to who-knows-where.
By now I knew there was some kind of a surprise, but I'm not the type to enjoy surprises. Surprises make me very concerned – what is happening? What if I don't give a satisfactory reaction? And more importantly, how strange would this look to the drivers around us ("Is that girl being kidnapped?")?
My friends who claimed to be busy gaming surprised me with food and cake, and stayed with me in my last hours of being 22. Although the surprise was imperfect and awkward, just seeing them and being with them made me realize again how much they brighten my life. I had originally prepared a little speech for my friends because I wanted them to know how much they mean to me, but with the impromptu celebration, I was unprepared. Now I'm just going to put it up:
I wanted to write a great speech for you. I wanted to write a speech that brought old memories back to life, took us through all the stages our bonds were formed, and I wanted you to cringe at the cheesiness of it all, but when I began to write, all I could write were thank-yous. They kept spilling out – all the things I receive from you, all the things I am grateful for because of you. And after I thought about it some more, I realized I wouldn't be able to convey my message with any other word.
I have hundreds, thousands of thank-yous stacked up for you over the years. I have loud thank-yous for when you make me laugh, quiet thank-yous for when I am moved by you, and silent thank-yous for feelings that are hard to put into words. I have big thank-yous, ones for when you help me overcome a large hurdle, and I have small thank-yous for when you do or say something you deem insignificant, yet fits perfectly into a spot in my heart.
Thank you for all the beautiful views we've seen together, whether that is snowy-covered mountain tops during our snowboarding sessions or shimmering waters during a ride on the Sea to Sky highway.
Thank you for the spontaneous hangouts, weird antics, hilarious and failed pranks, highway singalongs, late night conversations and deep talks, and all the feelings of freedom and youth you give me.
Thank you for comforting me when I am sad, even if that means awkwardly looking at each other, wondering what to do when I cry. Thank you for cheering me up with funny conversations and dragging me out even if I don't feel like it.
Thank you for messaging me every day with the little things that happen in your life – things that don't seem that important like little rants or overused jokes, things that you would never say to someone you haven't seen in a couple of months or years. They don't seem important in the grand scheme of life, but it is these little moments that make up life and I am happy you share them with me.
Thank you for being the friends I wished I had when I was younger and felt out-of-place and lonely. Thank you for making me feel like I belong somewhere and that this sense of belonging is not a set place; it is wherever you are.
Thank you for daydreaming with me about our futures together – attending each other's weddings, making our kids be friends with each other, and taking vacations together when we're old and grey. You make me believe a "forever" can exist.
Thank you for tolerating my princess disease. You all take care of me in ways and levels that make my own parents feel guilty at times. Thank you for being such good people that I feel proud and brag about you to new people I meet.
Thank you for growing up with me. High school, university, and entering the "adult world" is a scary process, but it is reassuring to know that wherever I am and whatever is happening in my life, I have you.
Thank you for simply choosing to have me in your life. I am a flawed person and I don't see myself as someone who is particularly brilliant, kind, witty, or good, but with you I feel like I am. Thank you for always supporting me, teaching me how to forgive and love myself, and making me want to become better in all the ways a person can.
Thank you for being there for me. Thank you for picking up my call at 4 am. Thank you for proving to me that not everybody will disappoint me. Thank you for reminding me that sometimes it is okay to rely on someone else. Thank you for sticking up for me when I don't have the will to fight for myself. Thank you for thinking about me, for worrying about me. Thank you for filling up my life with happiness.
I believe the greatest blessing in my life is the people who are in it, and because of you, I am blessed. Thank you.
Sincerely, Loewe